Register
Step 1 Fill out the form below to register online for my GROUP classes or call 780-459-3100.
Step 2 After you have submitted your registration form, you should see a confirmation screen come up. Then please proceed to the Pay Online page.* Fast, secure, & easy online payment is provided through Pay Pal.
Please ensure you have received a "Your Registration has been sent" message on this site immediately after doing the verification code and sending your registration. If you do not, you may have missed a required field and your registration has NOT been sent. You will need to fill out the form again.
Please note: Please add 5% GST to tuition prices. GST #81560 4400
*Should you wish to pay by cheque, please send cheque, payable to"Sabrina Thievin", within 7 days of registration to guarrantee registration, to:
Sabrina's Dance Instruction, 19 Donald Place, St. Albert, AB, T8N 6H3
Pre-registration for 2011/12 begins in August for all newsletter subscribers!
You MUST use your Pre-Registration CODE!!! or your form will not send!
Public Registration begins September 4th, 2011
To find out when new semester dates are announced and to qualify for pre-registration, sign up for my free e-newsletter!
Christmas Referral Bonus!!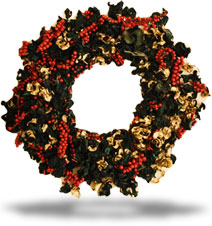 For only the second time ever, I am offering a Christmas Referral Bonus to you. For anyone who refers a new student to me for any type of dance lessons - Private, Group, or Custom, you will have your name entered into a draw for a $100 dance certificate. That's right - $100 for you! Here are the details:
1) must be a new student - never taken lessons from Sabrina's Dance Instruction before. any level of dancer.
2) must not be taking lesson with you (ie: cannot bring in a new partner)
3) new student must be registered AND paid between Dec. 1, 2012 and January 25, 2013 (not valid for any current registrations)
4) new student must mention/include name at time of registration (there is a line on the online registration form- "How did you find us")
4) the winner will be drawn on January 31st, 2013. certificate must be used by Dec. 31, 2013. Non transferable (must be used by winner only).
If you have any questions, please contact Sabrina directly.
CONGRATS to winners Jim & Carol Price! Thank you for your referral!
Fill Out Registration Form & Waiver